I-DEV is a leading business strategy & investment advisory firm specializing in emerging markets. We help global corporations, emerging markets and impact investors and emerging markets SMEs do business together via profitable, high-impact partnerships. We do this through our 2 key business units: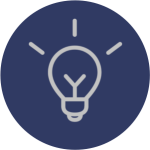 Insight & Strategy
The Insight & Strategy Group provides management, growth and impact strategy consulting services to businesses operating in emerging markets and the value chains they are a part of (from global corporation to small-holder farmer).
These services include:
Local Procurement or Sourcing Dynamics
Emerging Markets Expansion
International Market Dynamics & Export Strategy
Operational Streamlining
Restructuring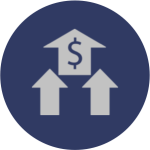 Investment Advisory
The Investment Advisory Group helps facilitate and structure debt, equity and hybrid investment transactions in high-impact, emerging markets businesses.
Services for SMEs and Social Enterprises (Sell-Side):
Sell-Side Debt & Equity Raises
Sell-Side M&A Advisory
Short-Term and Long-Term Financial Strategy Development
Investment Readiness & Preparation
Investor Presentation Development
Financial Model Development & Vetting
Valuation Analysis
Service for Investors (Buy-Side):
Due Diligence & Investment Analysis
Pipeline Mapping & Analysis (Geographic or sector focused)
Buy-Side Debt & Equity Investment Structuring
Buy-Side M&A Advisory
Portfolio Company Exist Strategy Planning & Implementation
Valuation Analysis